We're proud of our heritage. It's taught us a lot. They say you never stop learning and it's a mentality we've adopted over the last 40 years. Our business has evolved with our clients, to constantly drive change in what we do and the services we offer.
---
Our Process
We design, make and install impactful, functional signs.
We work tirelessly in finding the difference a project brings. We test, experiment, make and challenge. Our approach is unique to every project, we push our thinking and we test our knowledge to surpass our client's expectations – it's just our way.
---
Our History
Design-led signage and placemaking since 1981.
We are proud of our past, but we never rest. As our industry has changed, so have we. We strive to deliver a difference to our clients and projects. To constantly stay ahead of the curve with the openness to listen, learn, question and collaborate.
We create unrivalled visual communications, embracing projects varying from simplistic to complex. Cobal is proud to have been the chosen signage supplier for a number of prestigious projects inclusive of: The Gherkin, The Leadenhall Building, The Shard, Royal Courts of Justice and the Library of Birmingham.
---
Our Team
We are proud of our people. We're easy going types, we approach projects collectively and support a sharing culture. Each learning from the next – collectively we share a drive for our clients' business and brand needs.
Opportunities
Our people are fundamental to our success. We are always looking for innovative, dynamic and creative people to join our team and keep us moving forward. If your talent comes without ego, if you play well in a team, and you're ready to make us better, reach out joinus@cobal.co.uk.
Alternatively, take a look at out open roles here.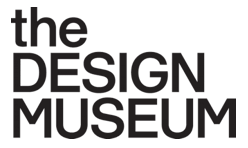 "Signage that not only guides people clearly and effortlessly, but also has the "wow" factor."
,
"One of the finest design and install services, I have ever had the pleasure of working with."
,
"Cobal's suggestions, prototypes and finished signage were of a very high quality and they undoubtedly added value. I would have no reservations in using them on future projects."
,
"Our experience of working with Cobal Signs is excellent in every way. The whole team are tremendously hard working and always deliver a first class service and product range."
,
"Reliable, efficient and on the ball."
,
"Always a pleasure working with the Cobal team; great products combined with efficient and friendly staff."
,
"Cobal produced everything to precise graphic and technical standards; we were extremely happy with the outcome."
,
"Cobal approached the challenge with a professionalism and expertise; we would be pleased to use Cobal again and do not hesitate to recommend them to others"
,
"Our partnership with Cobal extends over many years. I can always rely on Cobal to deliver high quality designs and signage, on time and within budget."
,
"Cobal are my go to source for nameplates and bespoke office accessories; they are always willing to go the extra mile."
,
"I've worked with Cobal for many years and have always found them to be resourceful and accommodating.  They are experienced, friendly and can be relied upon to go the extra mile. "
,
"Cobal created an easy to follow signage system that was flexible, cost effective and easy to maintain in a fast-moving office environment; exceeding all expectations."
,
"I have worked with Cobal successfully on a number of occasions, as such Cobal are one of our preferred contractors."
,
"For twenty-six years, Cobal Sign Systems have been our preferred supplier of bespoke signage."
,
"I have always been impressed with Cobal's technical knowledge, ability to solve design issues and eagerness to provide the appropriate solution for myself and my clients."
,
"The level of thought and attention to detail that Cobal put into the signage effortlessly captures our aspirations for the guest experience and reflects the high standard we hold for both our hotels."
,
"The signs are the jewels of the building."
,