We believe that people are at the heart of an organisation's culture. We believe that people produce their best work when they feel uncluttered and at ease. With the best tools and workspace set-up, people thrive. We have developed a collection of workspace accessories to create a practical and creative work environment. The collection includes a range of pieces that work in harmony across a variety of spaces, enabling people to organise, personalise and work effectively wherever the work may take place.
Nameplates
Clarity at your desk. We understand that these are spaces where people are at their most productive.
Our nameplates enable you to add an element of personalisation to each workspace. They're timeless in design and easy to update.
---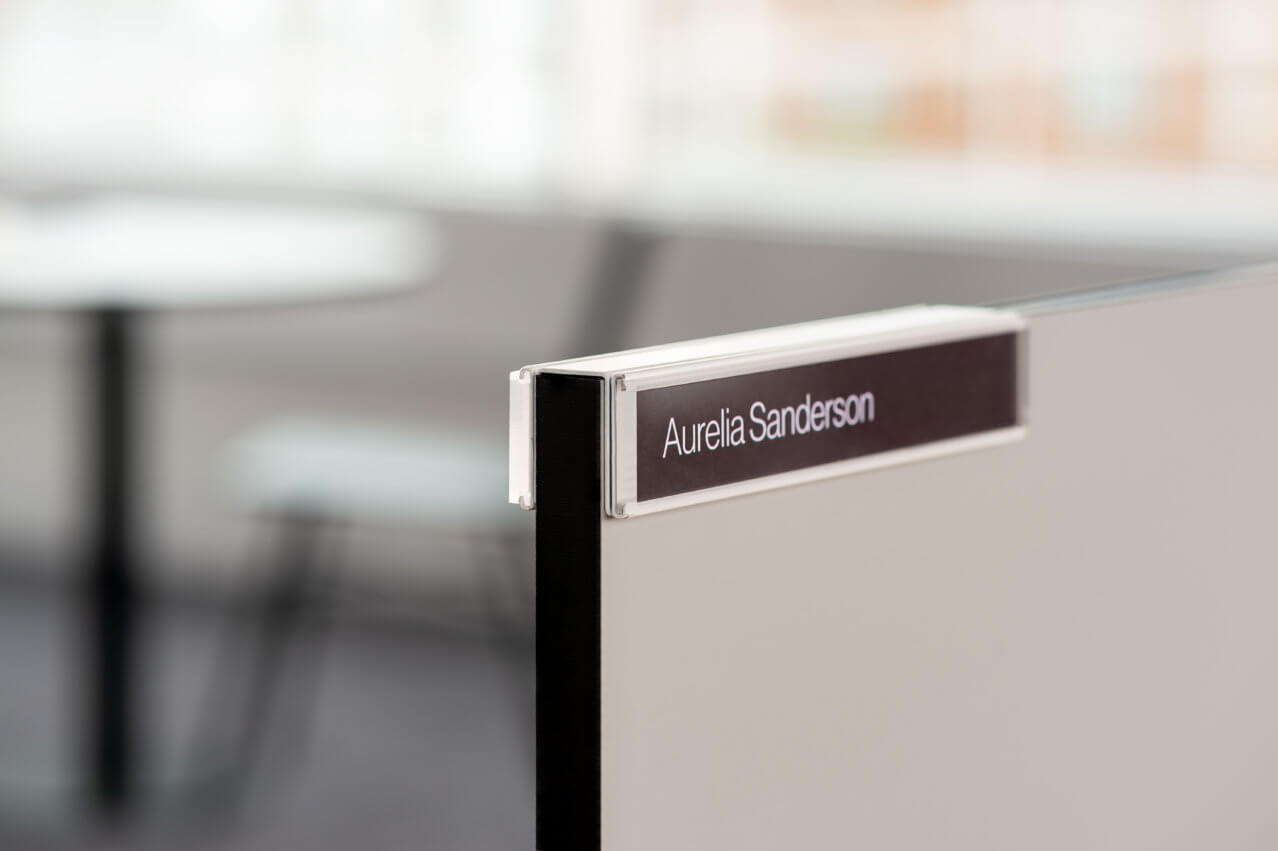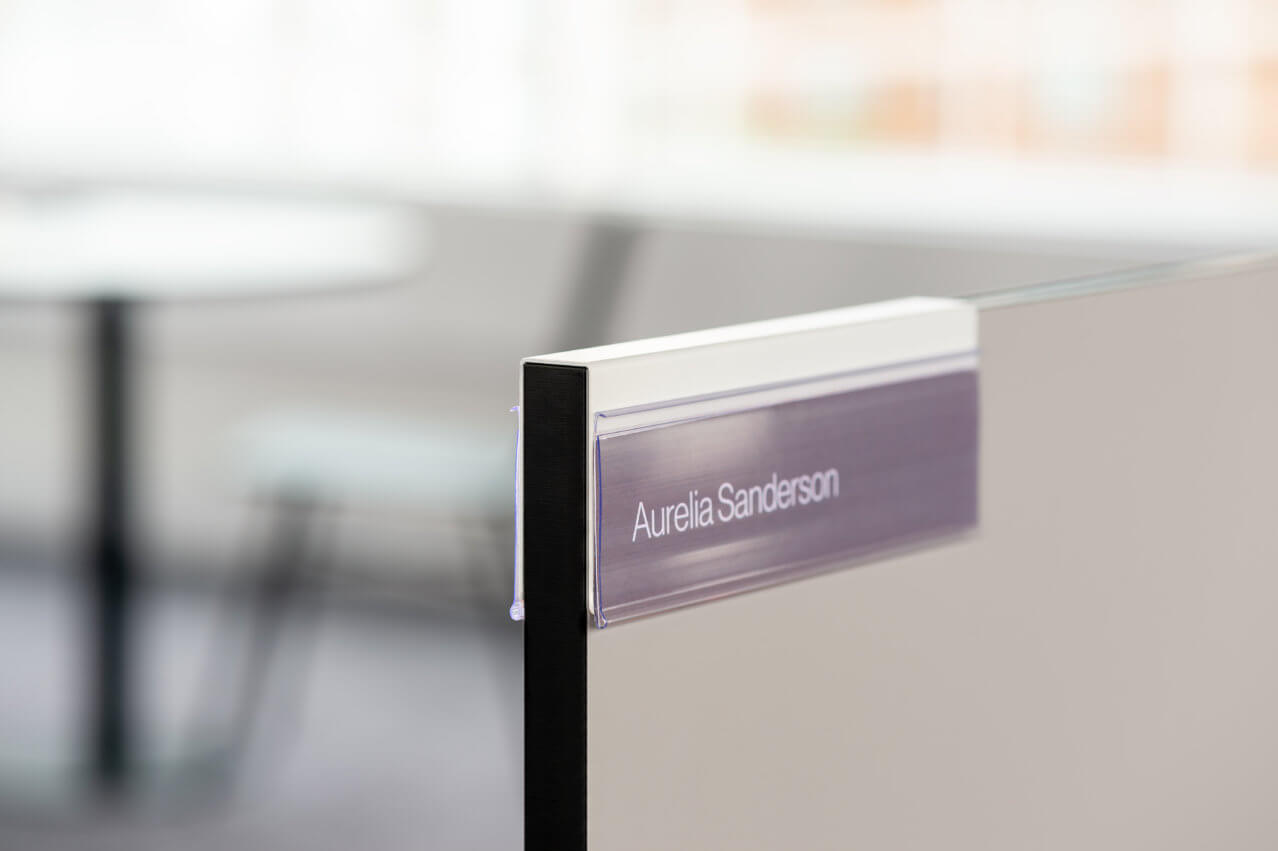 ---
Vario
Effortless in both aesthetic purity and function, Vario is a coated aluminium holder, paired with a clear sliding Greencast® acrylic faceplate.
Vilitas
Vilitas presents a flexible and utilitarian design with a recyclable insert holder.
---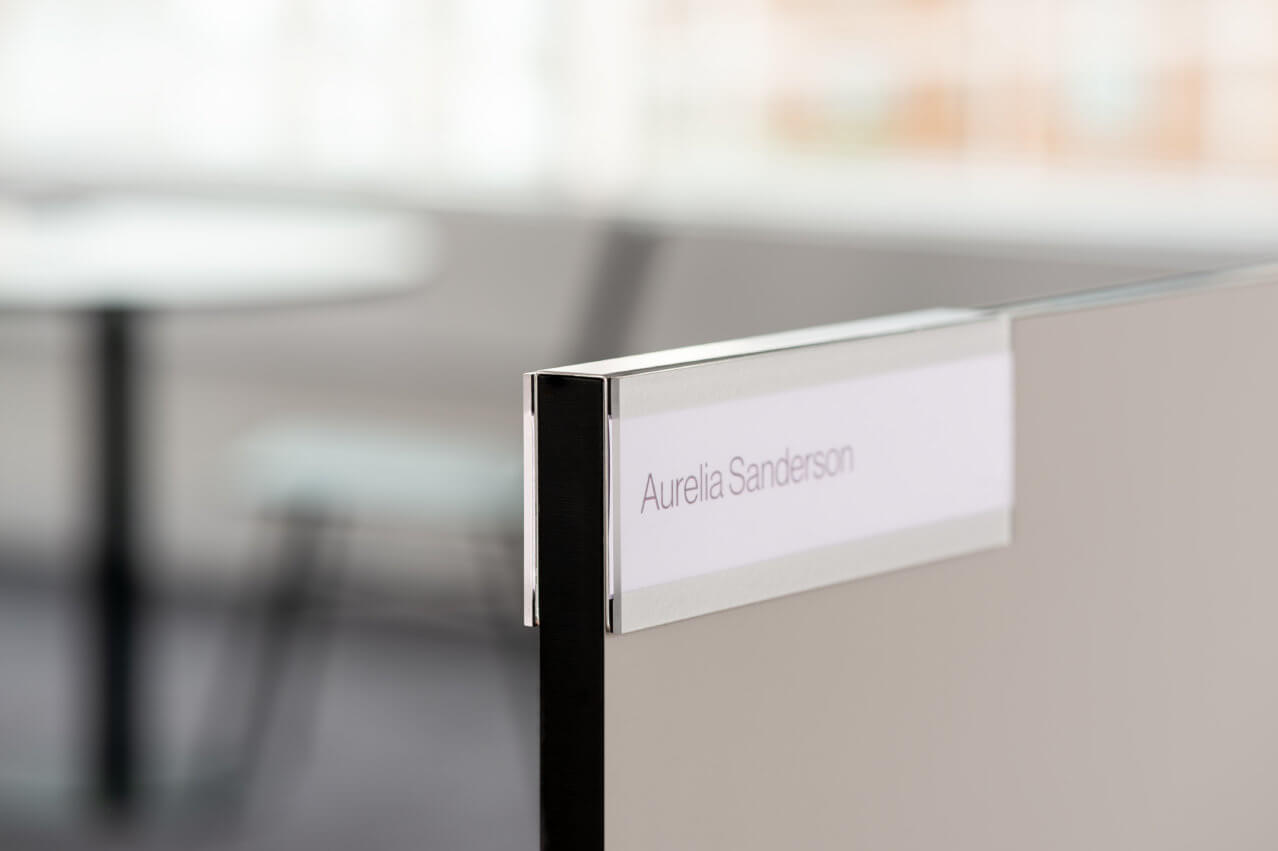 ---
Inserta
The versatile Inserta can be personalised with permanent text or graphics at the front of the nameplate in addition to the detail on the insert.
Lindo Trays
Lindo is sculptural in form and architectural in execution, both articulating and creating space. An elegant way to keep belongings both close at hand and out of the way, bringing order to your paper and artefacts.
Providing an intuitive sense of utility, Lindo trays are available as a single or triple stack, and can be mounted on your existing divider or wall.
---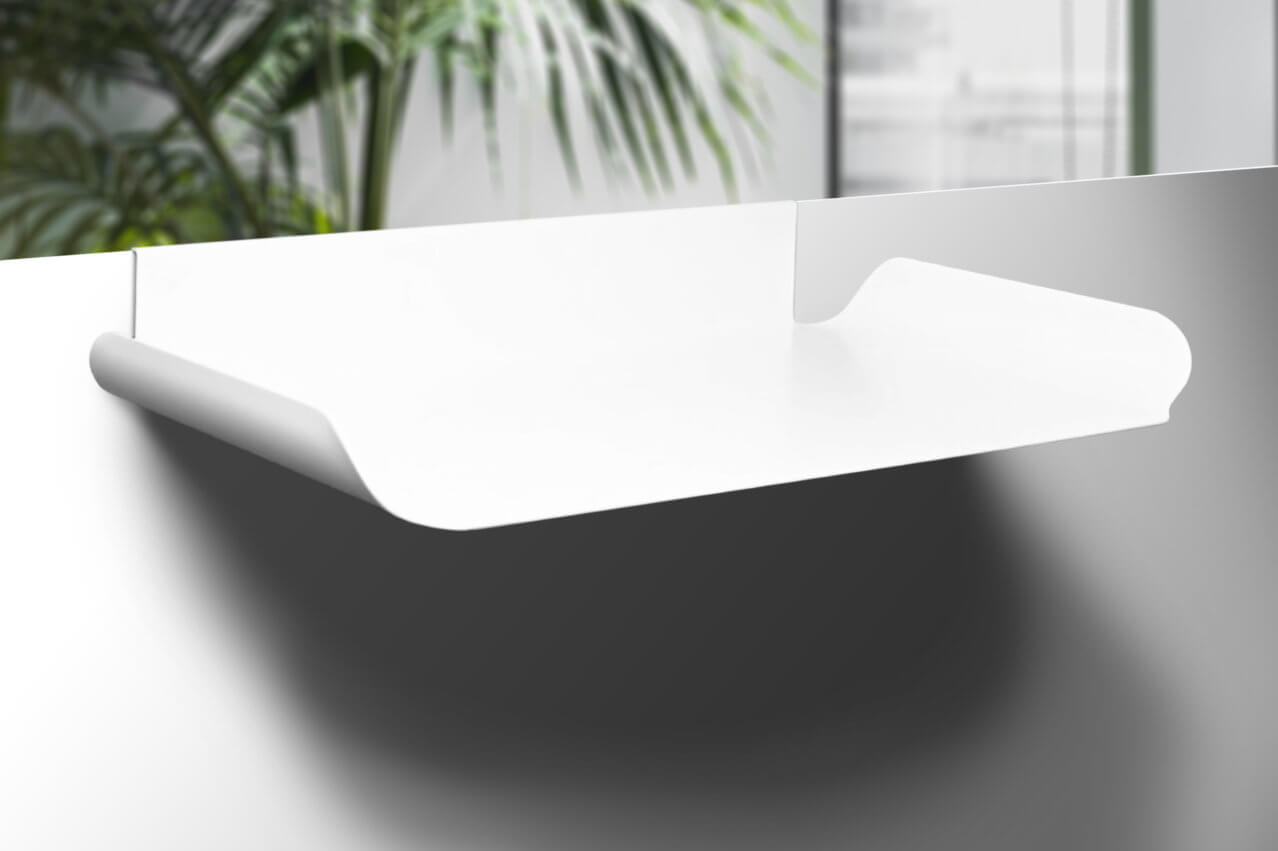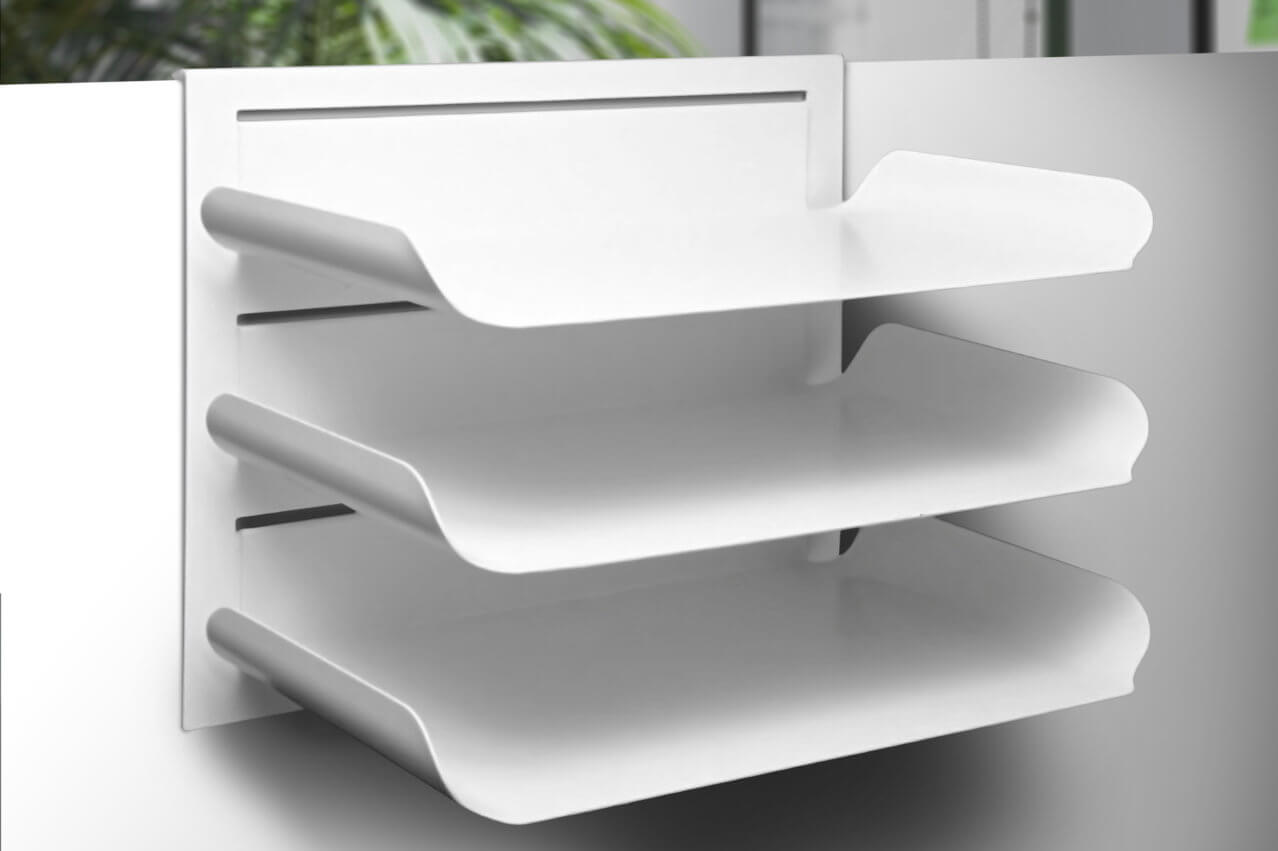 ---
Lindo – single
Lindo – triple
Boards
Infusing timeless elegance through simple and functional form, our range of boards stimulate collaboration, creativity and information sharing.
Bringing coherence to your desk or office, our boards enable you
to organise your notes and give you a place to jot your thoughts and messages.
Our signature Applico and Seccia styles are available in wall-mount or desk-mount options, while our Vidrio design is wall-mount only.
---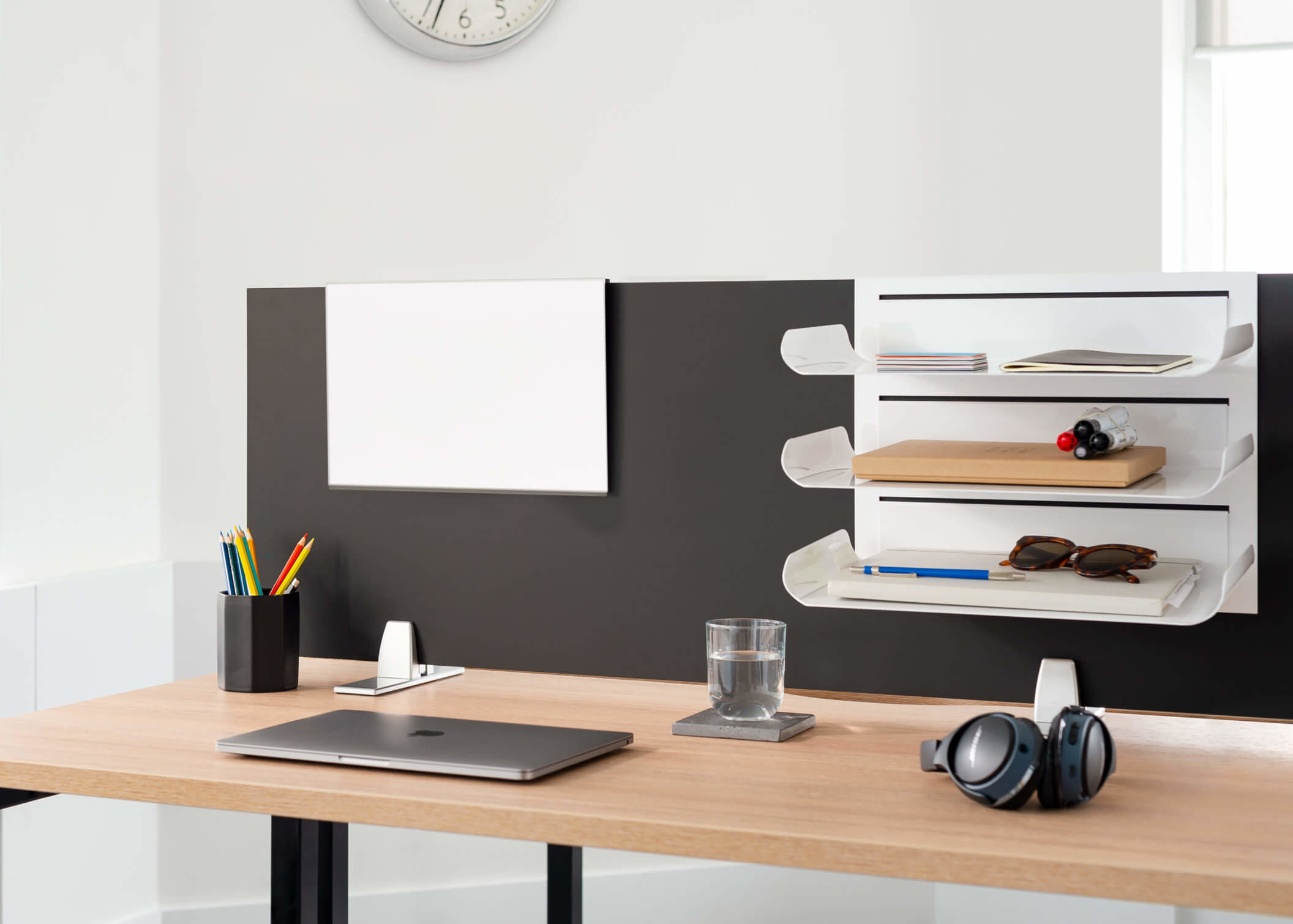 ---
Desk-mounted Seccia
With its simple and functional form, Seccia provides
a magnetic, dry-wipe board adding function to your workspace without being obtrusive.
Desk-mounted Applico
The Applico pinboard is perfect for keeping inspiration, notes and reminders all in one place, or for communal message boards, individual mood boards, and everything in between.
---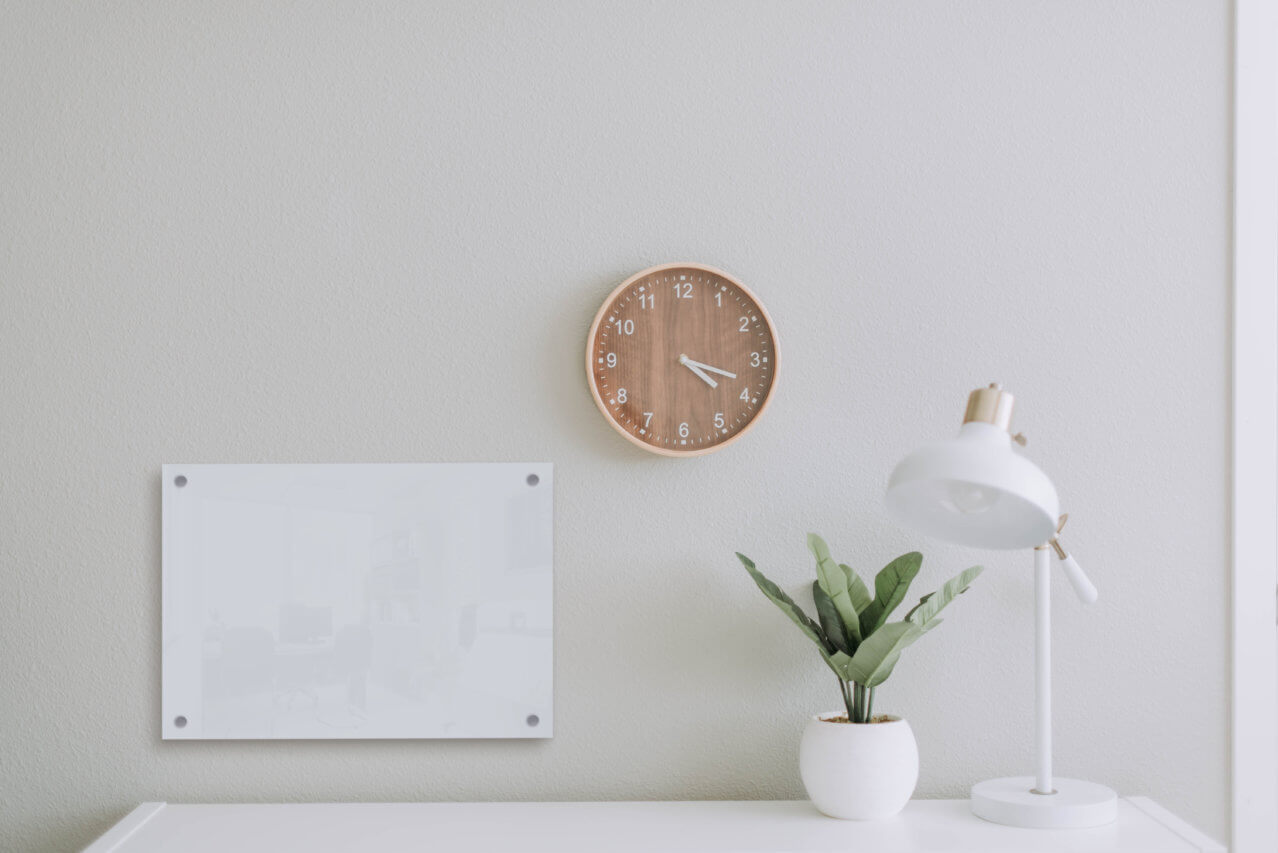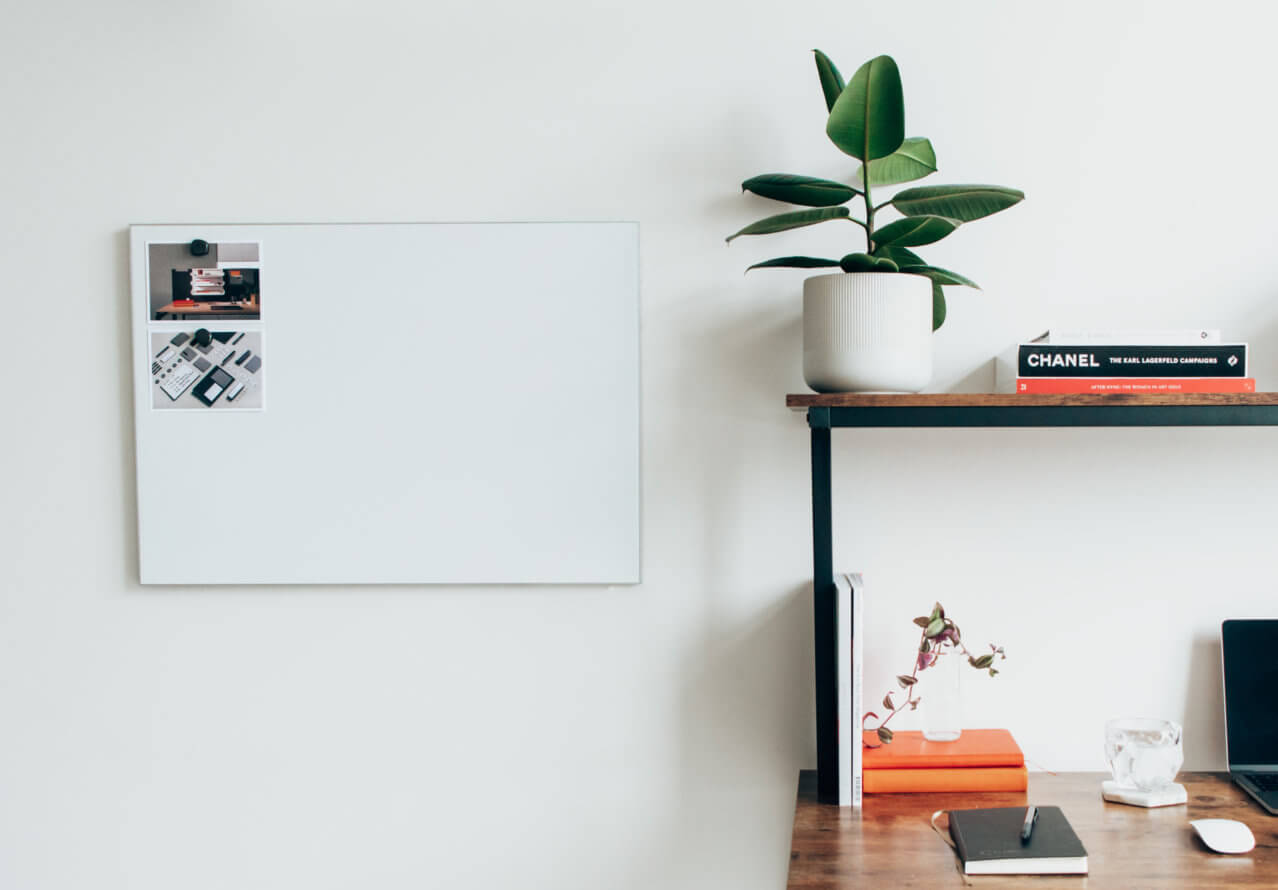 ---
Wall-mounted Vidrio
With classic design and unquestionable functionality, the wall-mounted Vidrio is crafted from a single piece of beautifully finished toughened glass.
The backing can be customised with your choice of colour, and a selection of wall fixings to complement any setting.
Wall-mounted Seccia
---