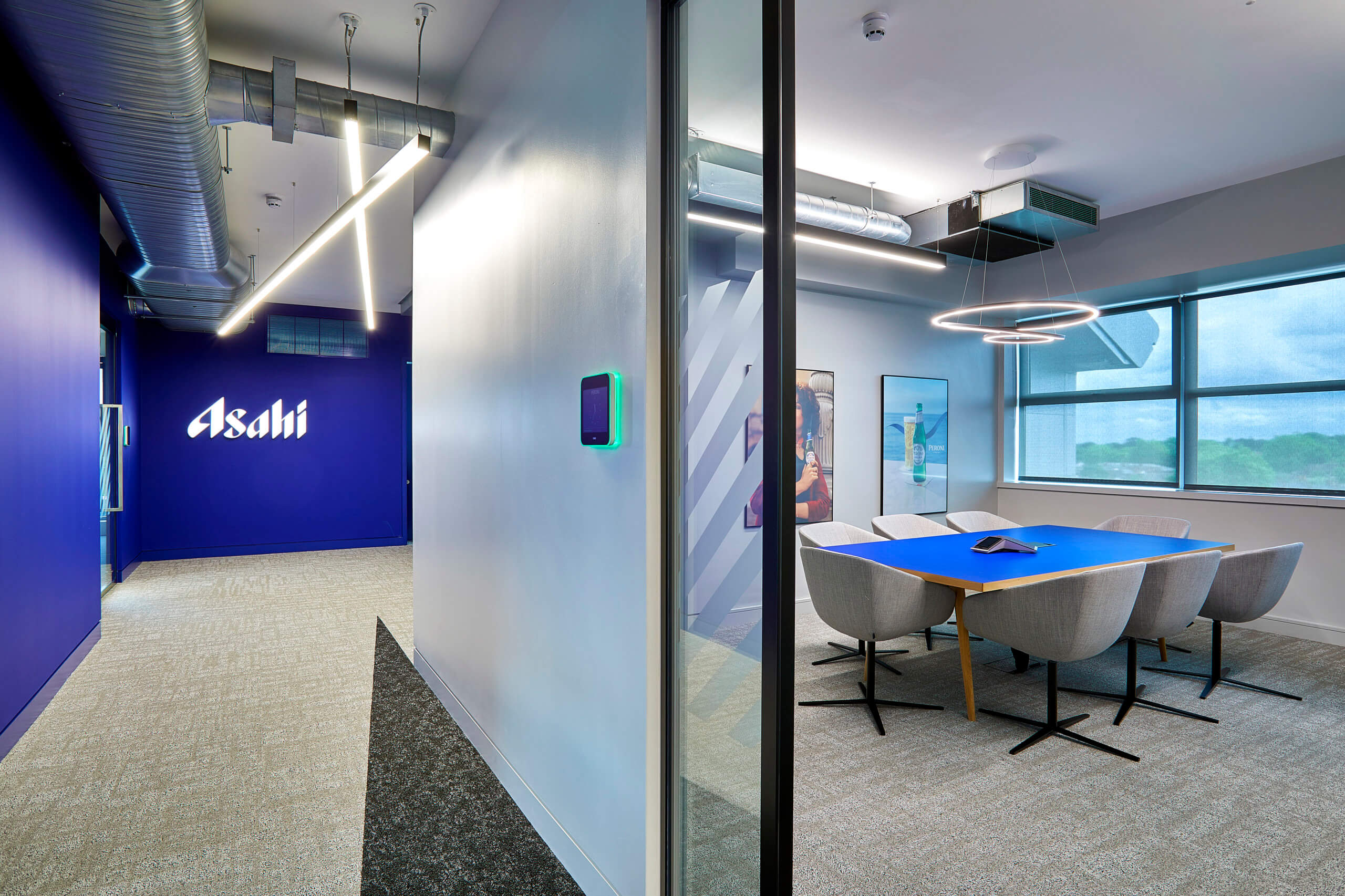 Cobal were appointed to provide architectural signage, wayfinding signage, environmental graphics and placemaking elements for Asahi's new UK headquarters in Woking. The 35,000 sq. ft. building provides five floors of open plan office, flexible workspace, a formal meeting suite, an indoor garden, and a cellar and bar in which to enjoy some of the brand's drinks. The space was designed by lead architects Shaw Studios with Overbury responsible for the fit-out.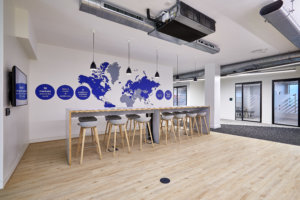 On the external façade, we produced and installed two large Asahi logos using built-up lettering to create a 3D effect. These are finished in the distinctive Asahi blue and help immediately connect visitors with the brand.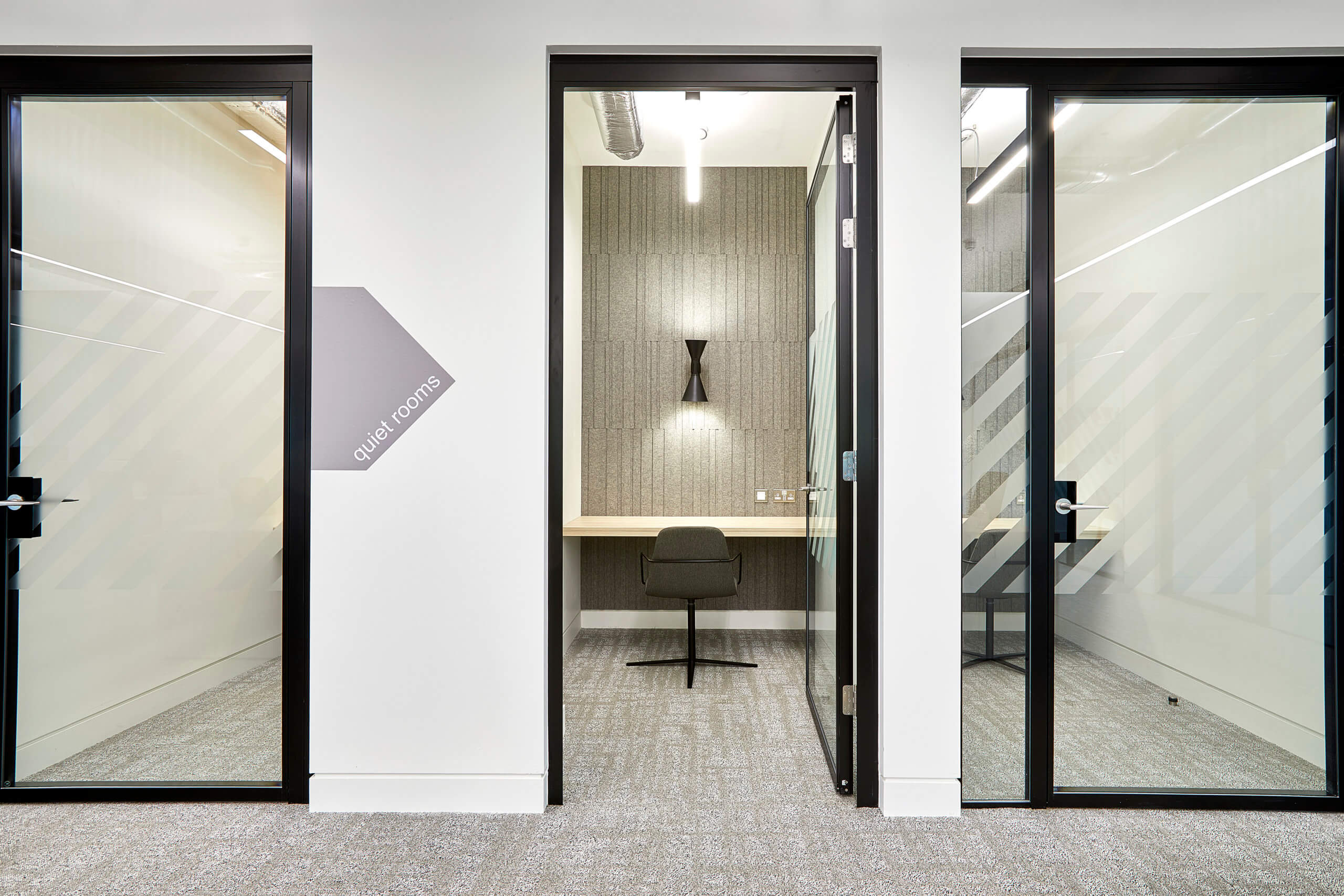 The wayfinding signage within the building is subtle, making navigation simple without intruding on the space itself. In addition to the wayfinding signage, we produced illuminated 3D logos liaising with the providers of the bespoke decorative lighting scheme to ensure they complemented each other.
Throughout the formal meeting suite, we installed environmental graphics on the glass partitions. This created privacy within the rooms while still allowing light to pass to create a sense of space. The meeting rooms are all named after brands under the Asahi umbrella, and these are incorporated into the glazing manifestation design. Further environmental graphics were installed throughout the space to engage visitors with the brands and the company's mission.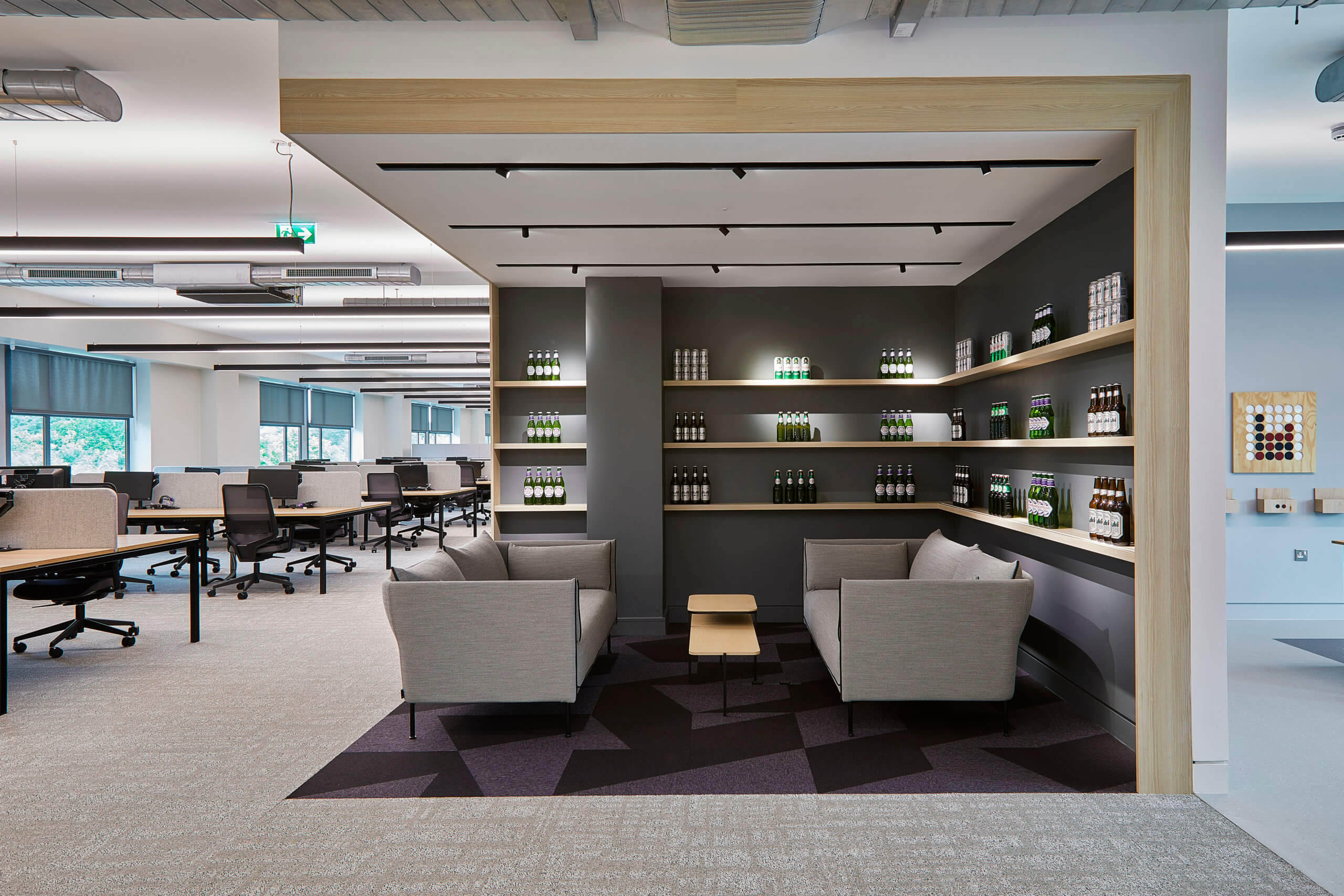 To support team engagement and create a sense of playfulness within the breakout areas, we manufactured various placemaking elements on an interactive wall. These comprised of various elements, including a wall hung, magnetic noughts and crosses board crafted from birch ply, bespoke, ash-mounted cork boards where team members could nominate a colleague for '3 cheers', as well as a paper roll for creative ideation.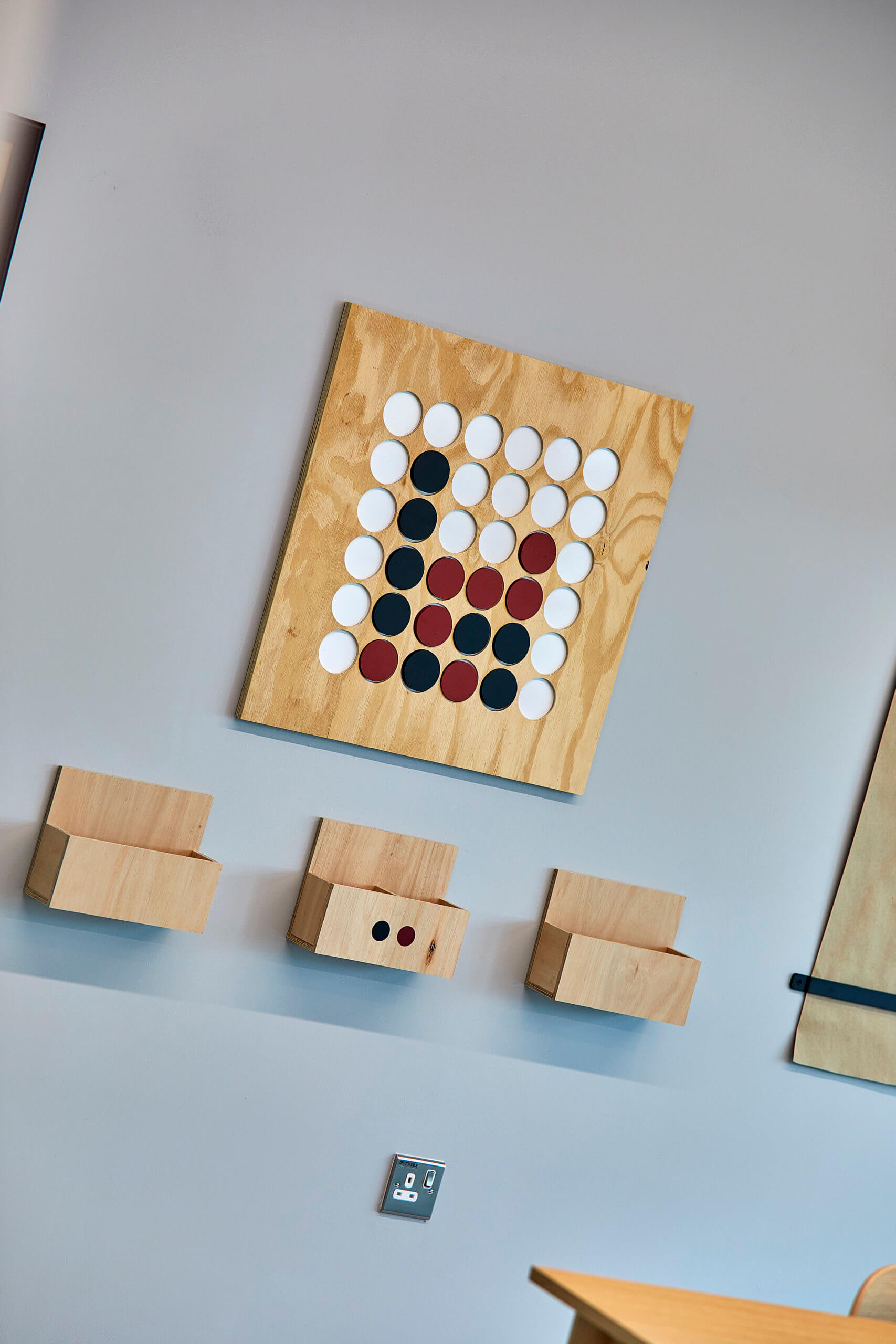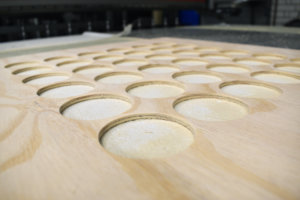 Using our expertise, the Cobal team were able to produce detailed samples and designs for each item to work in collaboration with Studio Shaw and Overbury to enable swift design approval. This approach, coupled with attention to detail throughout manufacture and installation, helped bring Asahi's vision for the space to life. We believe the finished results speak for themselves.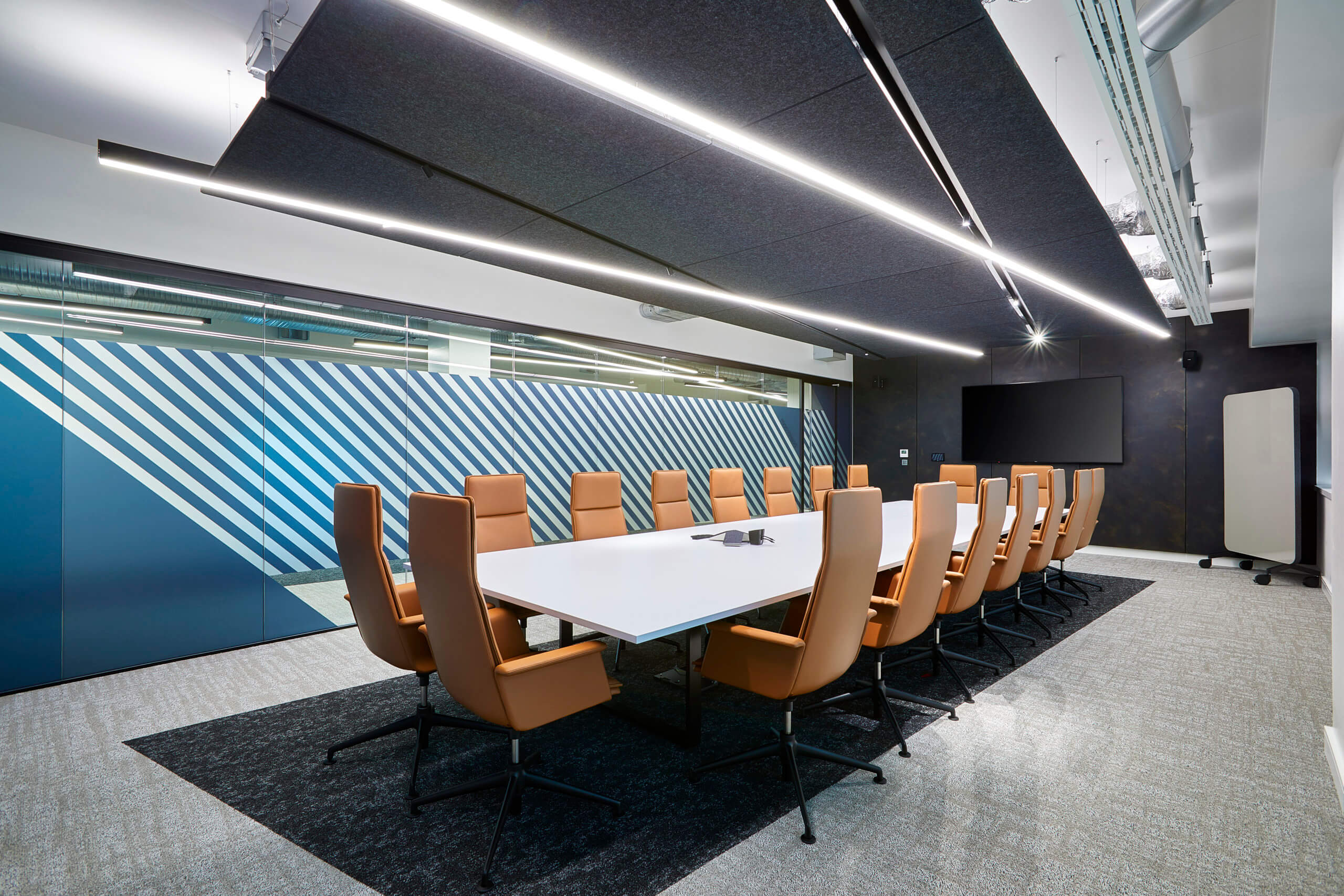 Client: Asahi
Fit-out: Overbury
Design: Shaw Studios
Services: External and internal bespoke signage and wayfinding, environmental graphics, and placemaking elements.