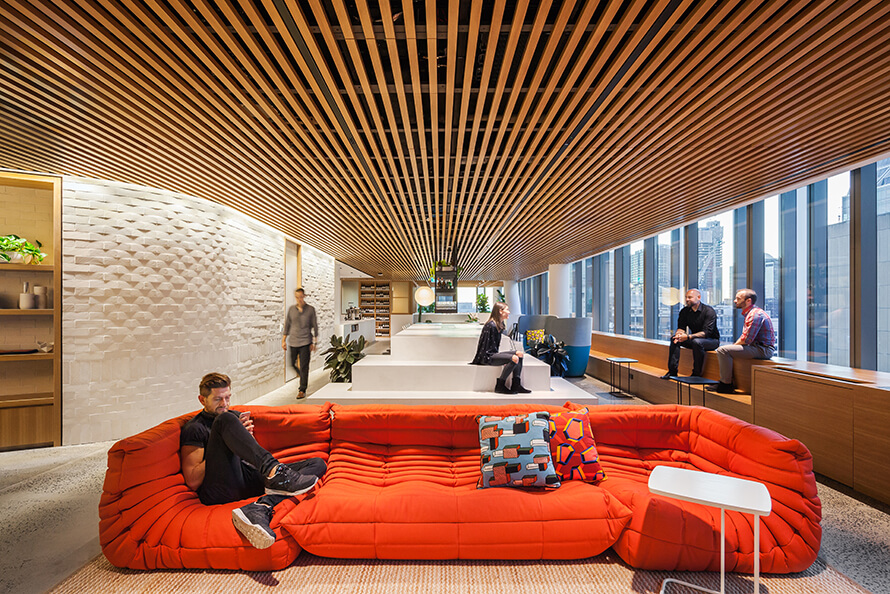 As employees and customers step carefully back into the world, we will need to shift our behaviour, interactions, and ways of moving through space. New signage and wayfinding graphics can encourage practices that will:
Support new client protocols
Facilitate new habits
Set a new precedent for co-worker interaction
Build a sense of community
To help create a reassuring environment for teams and customers to return to, Cobal has collaborated with Gensler, serving as product design consultant, to create a range of contemporary, reassuring signage and wayfinding solutions, to help create a COVID-19 secure workplace.
This range encompasses a three-tiered solution, from self-starter, which provides a core of signage components through to a bespoke design offering. All of the designs put people at the heart of the communication.

The Self-Starter system includes a set of core signage components for temporary use including printed boards, acrylic table toppers and low-tack vinyl adhesive films. You can choose the signs required, and place an order directly with us to be shipped to your offices and installed by your facilities team or our own installation team.

The Integrated Brand system allows you to work with a Gensler brand design team to develop the look and feel of signage so that it will reflect your brand and integrate visually with existing signage and interiors. Customised selections may include fonts, colour palette, icon style, tone of voice for messages, higher-quality materials, and dimensional elements. We will then produce the signage to your bespoke specification.

For a bespoke and unique approach, you can choose to fully integrate protocol signage— for example, by creating dimensional letters applied directly to the wall rather than plaques. New speciality sign types can also be developed to specifically suit the needs of you and your end-users.



To discuss your requirements, please contact us at info@cobal.co.uk, phone our office on +44 (0) 1635 570 600 or fill out an enquiry form on our website.

Stay safe!




Images: Courtesy of Gensler