The Leadenhall Building
The Leadenhall Building is well known as 'The Cheesegrater' and is one of the most iconic and architecturally distinctive buildings in the City of London.
---
Details
Client:
British Land
Location:
City of London
Services:
External Architectural Signage
Design, Consultancy & Management
Statutory Signage
---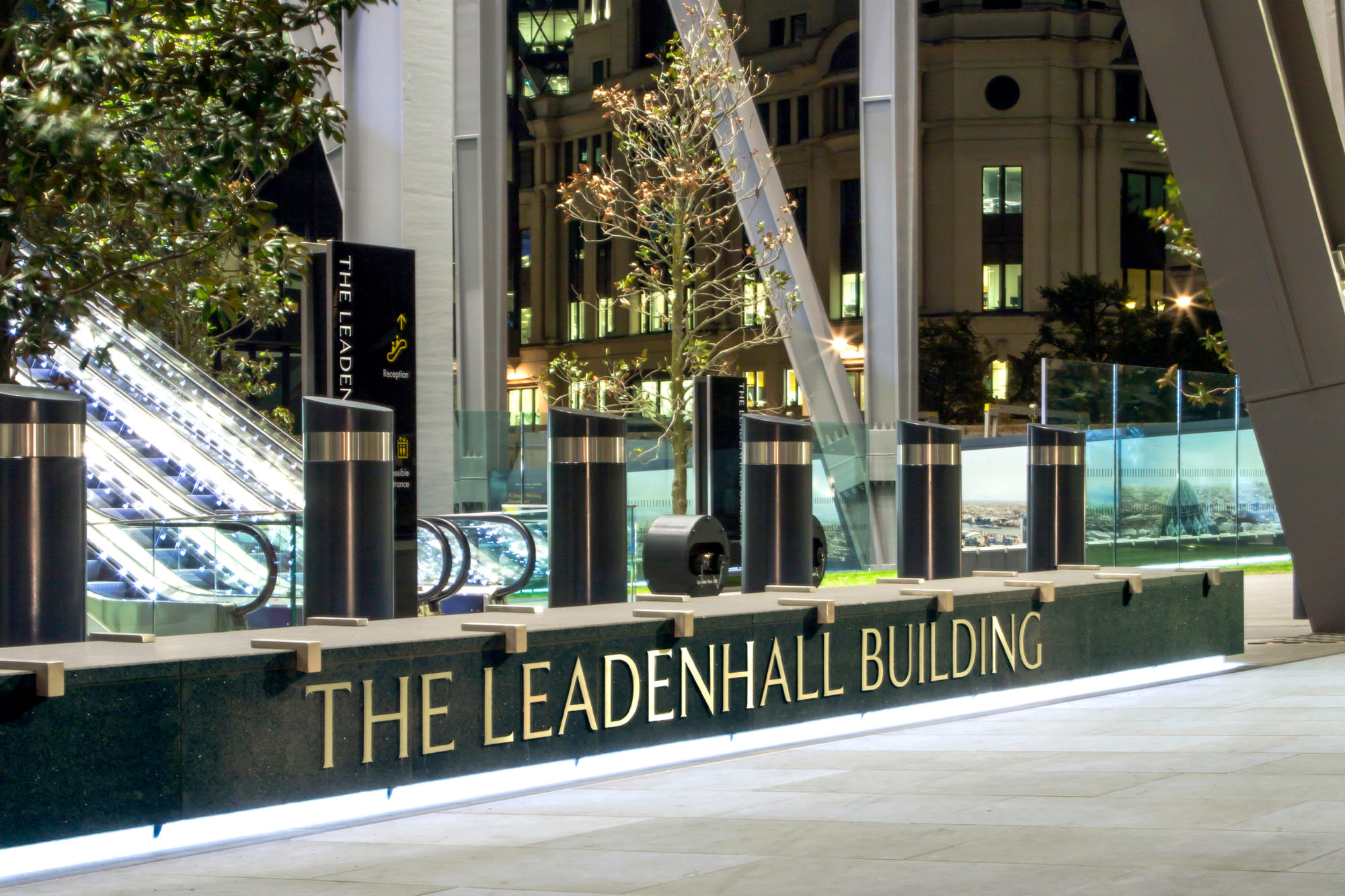 We created prestigious, distinctive and carefully considered signage that compliments the beauty of The Leadenhall Building, with its unique wedge-shaped exterior profile, designed to avoid any impact on the protected sight lines of St Paul's Cathedral.
---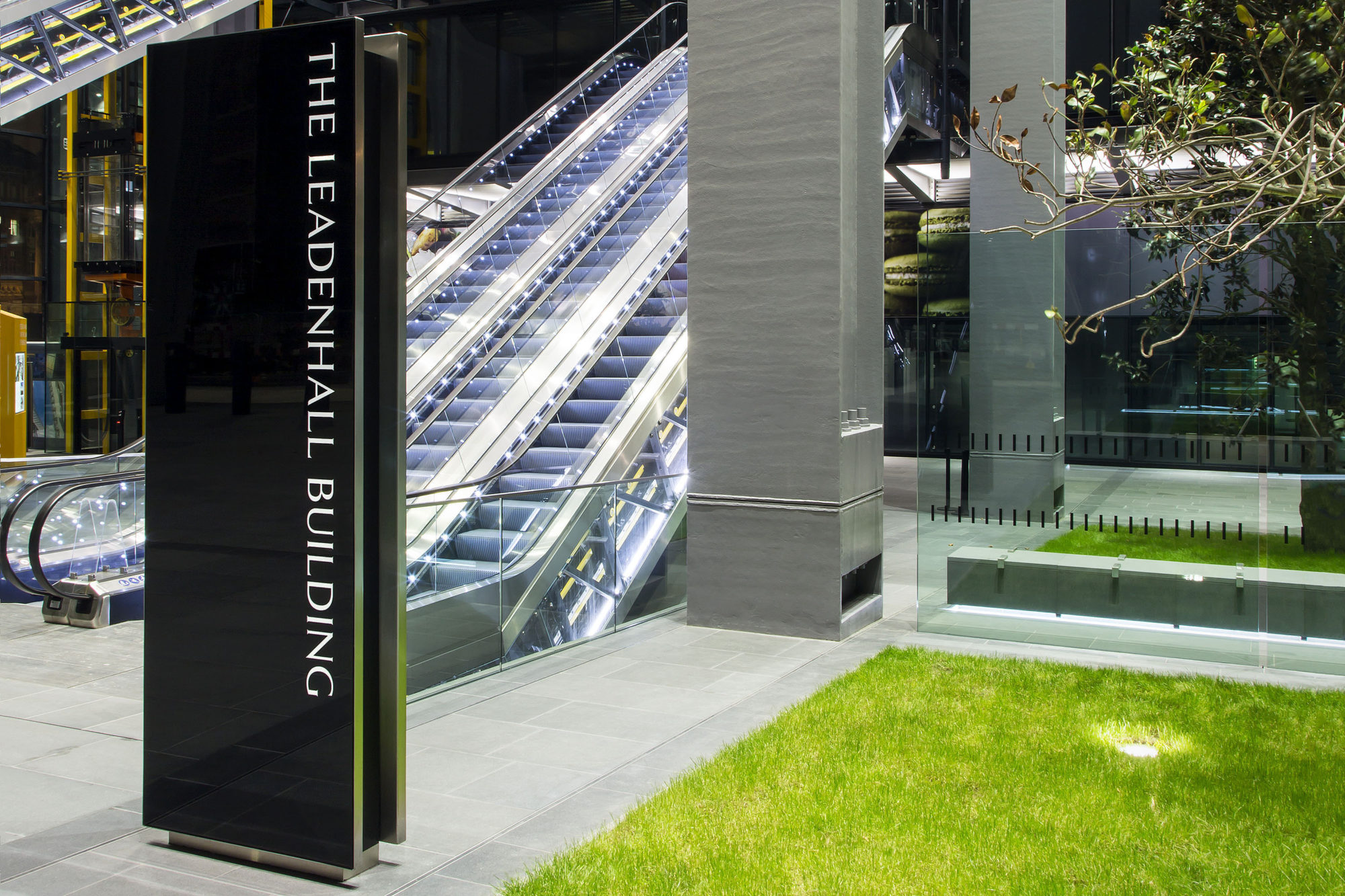 External wayfinding utilised premium materials with the ability to remain timeless, whilst withstanding the elements. We designed stunning satin stainless steel lettering to create impact at sight and paired this with innovative stainless steel framed black glass monoliths, featuring white text and coloured wayfinding iconography.
---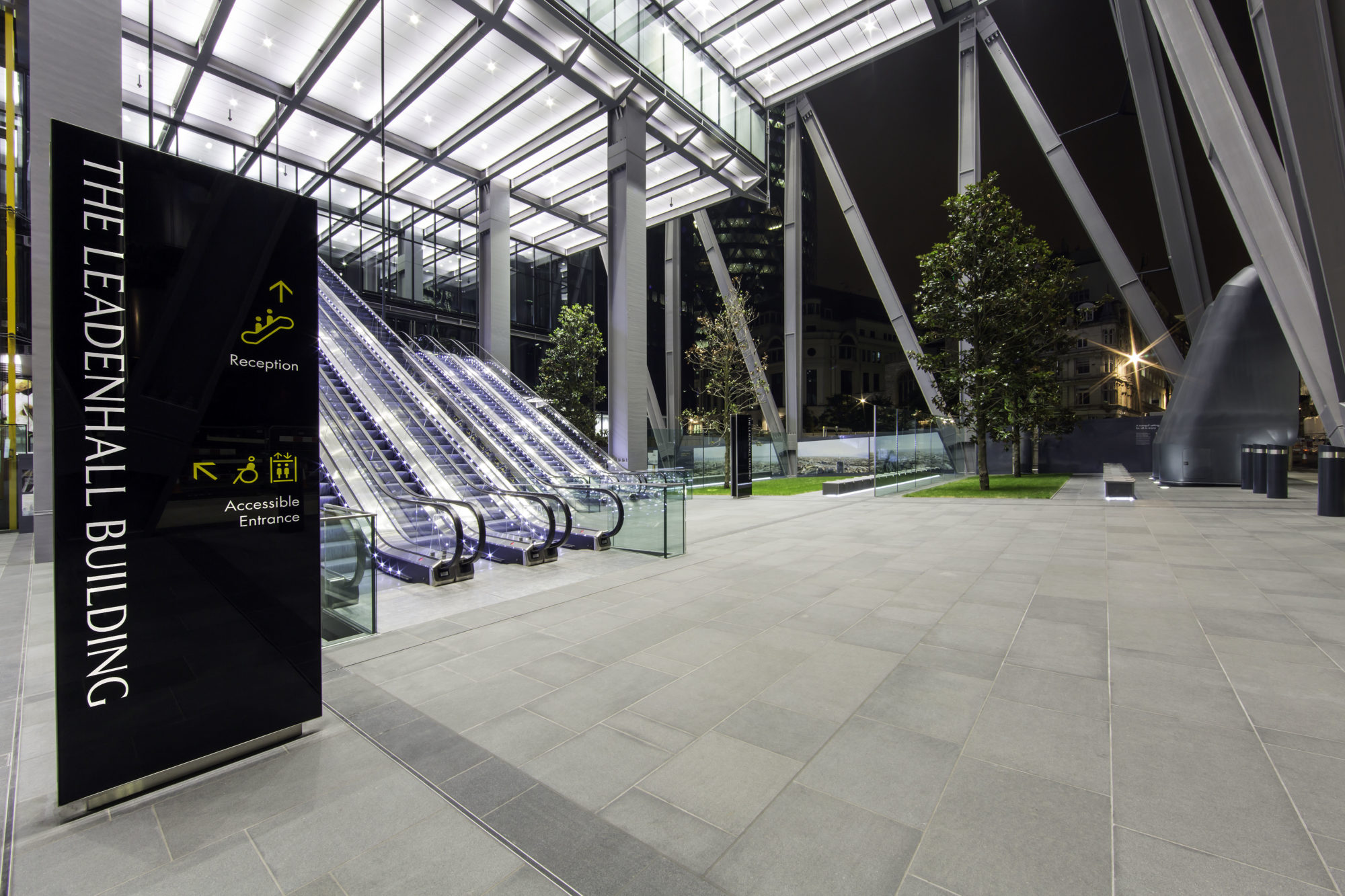 ---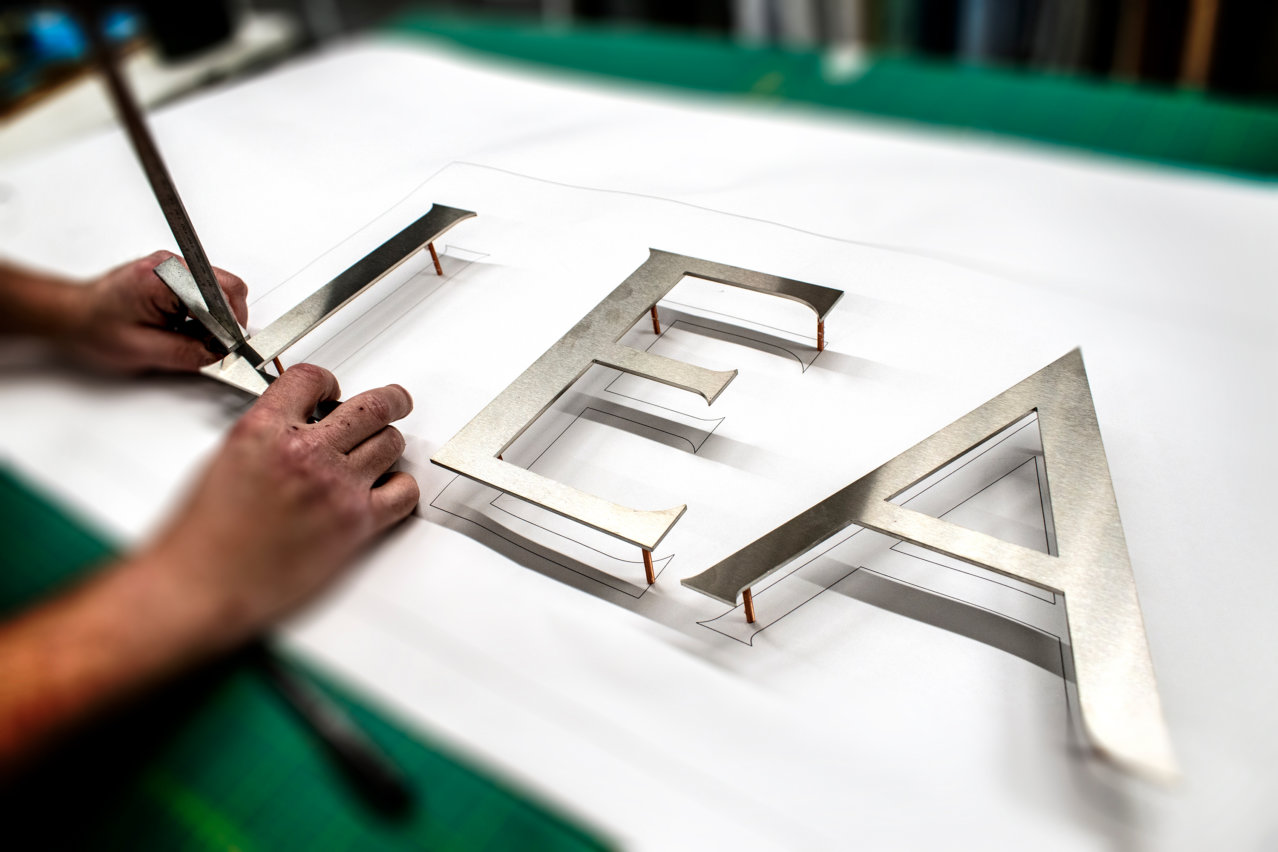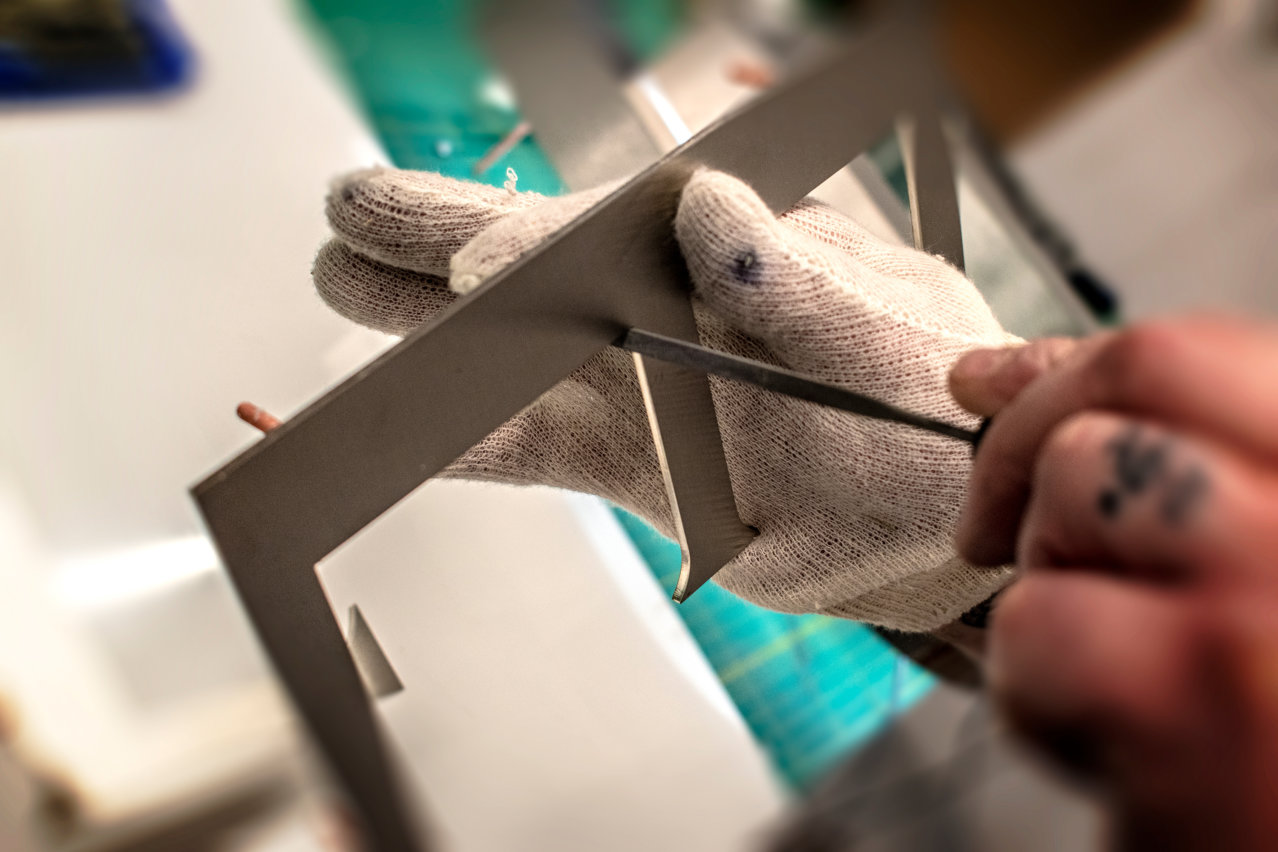 Internal signage comprised of suspended reverse painted glass squares with white lettering, aligning with designs and materials used externally. Bespoke statutory signage included graphics applied to cylindrical glass substrates, lettering applied to various surfaces within fire-fighting lobbies and 2m high metal numbers signifying plant rooms. A critical element of the wayfinding scheme required the creation of signage for use by the Fire Command Centre, vital for safe evacuation.
---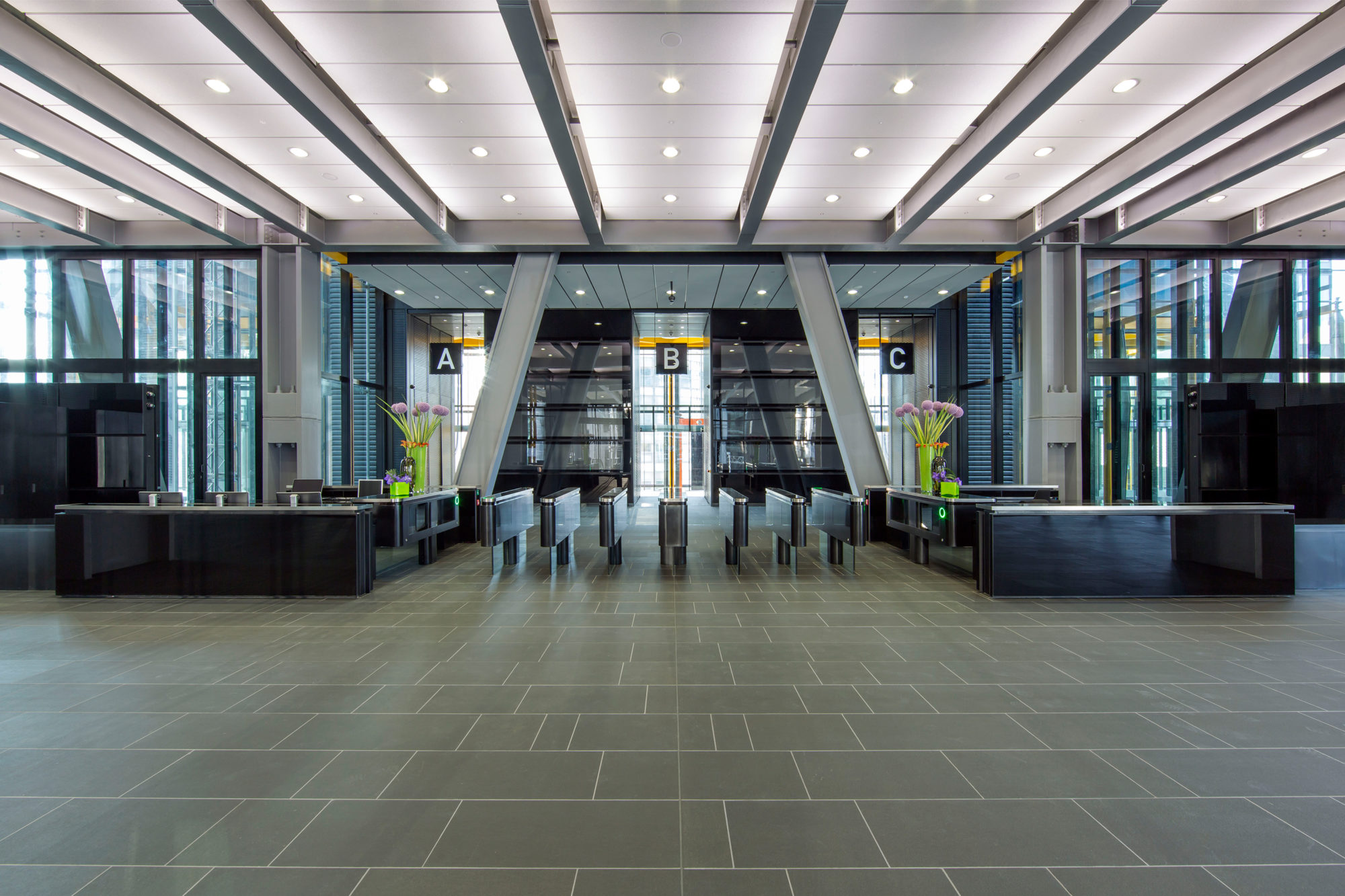 Creative Partners:
Rogers Stirk Harbour & Partners
Photography Credit:
Gerald McLean