University Centre Farnborough
To support the phenomenal growth of the University Centre of Farnborough, a new building was commissioned to house a library and study centre, while also forming the new main campus entrance to the College.
---
Details
Client:
Farnborough College of Technology
Location:
Farnborough
Services:
External Architectural Signage
Design, Consultancy & Management
The brief called for striking signage that would mirror the building and enhance the visibility of the College, creating a more immediate link between it and the surrounding community.
---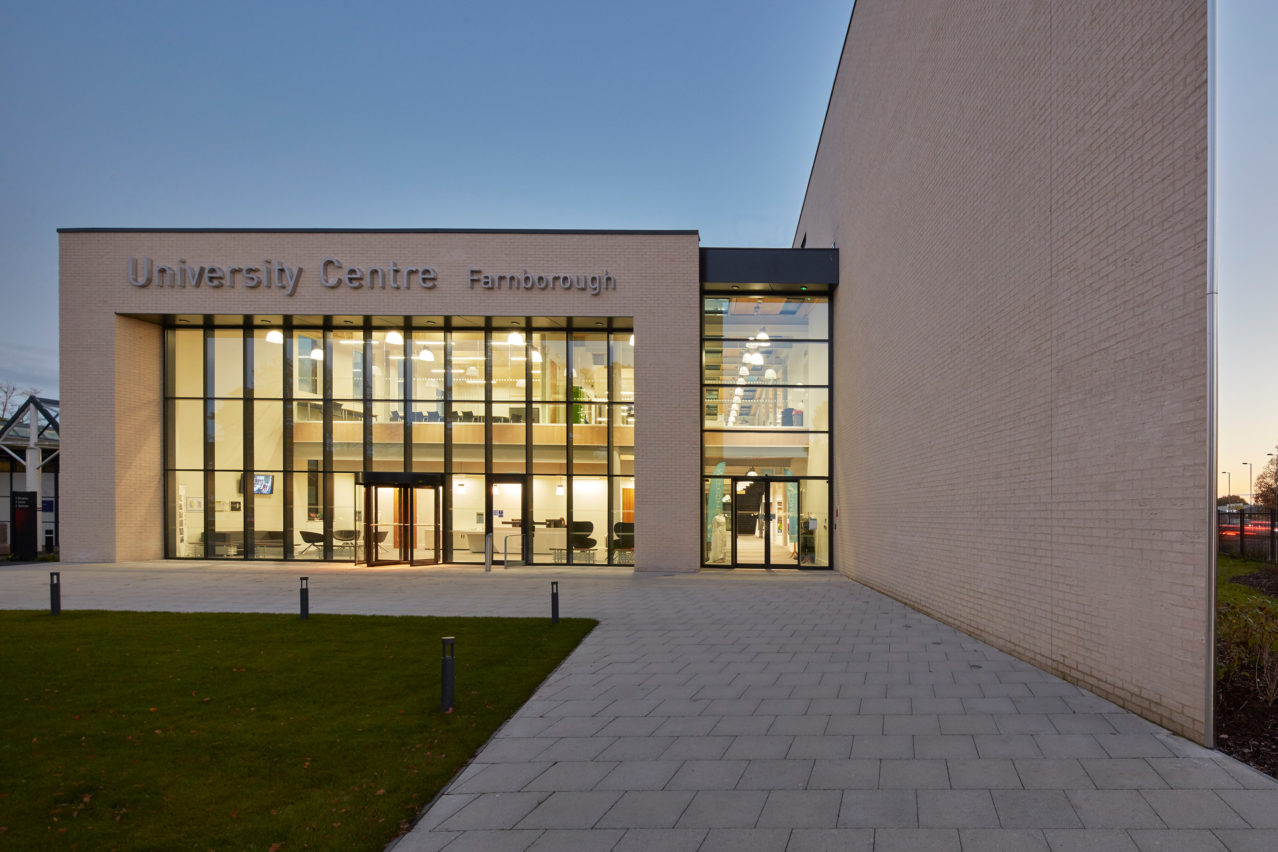 The main entrance signs were made from precision-cut, fine-grained, stainless steel letters, which are halo illuminated with LEDs. This created a warming juxtaposition against the pale textured brickwork, exposed steel columns and timber panels that form the structure.
---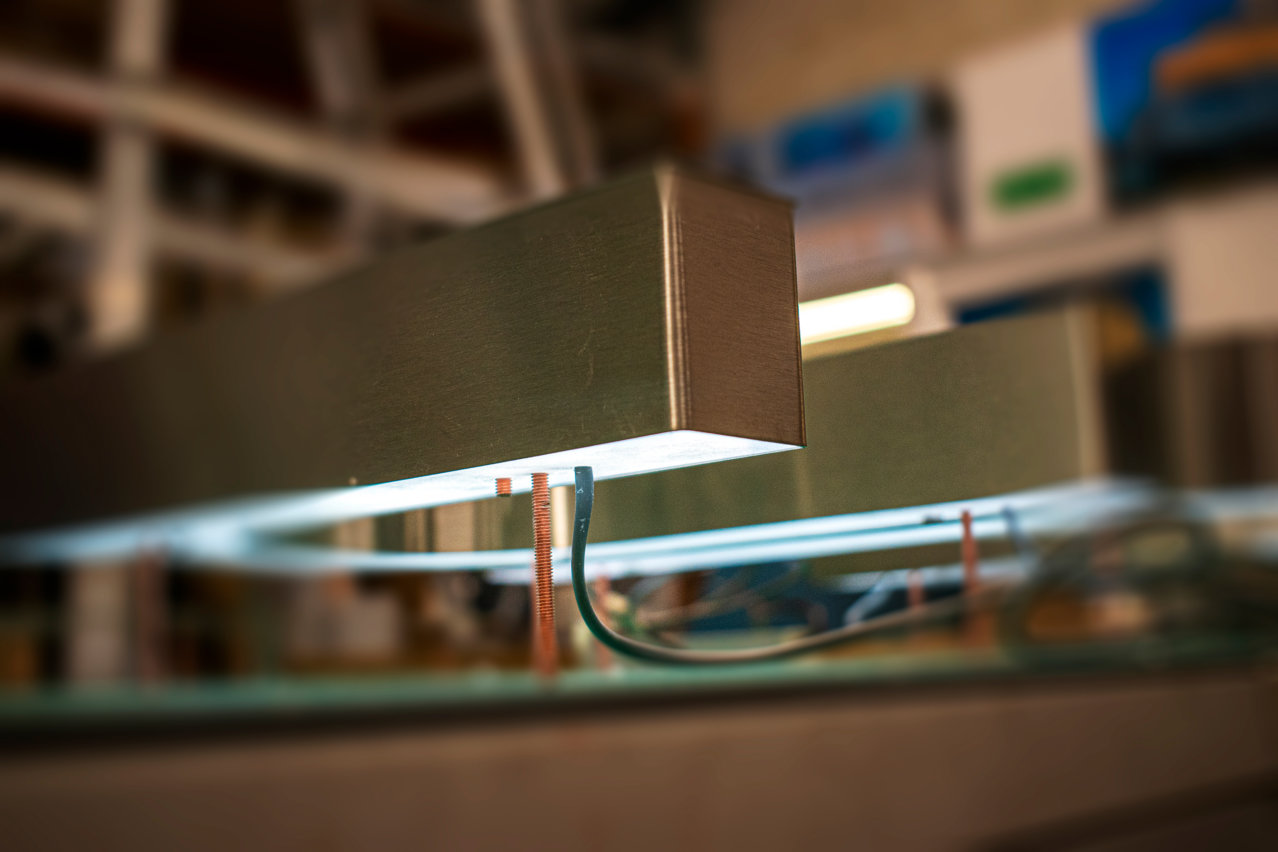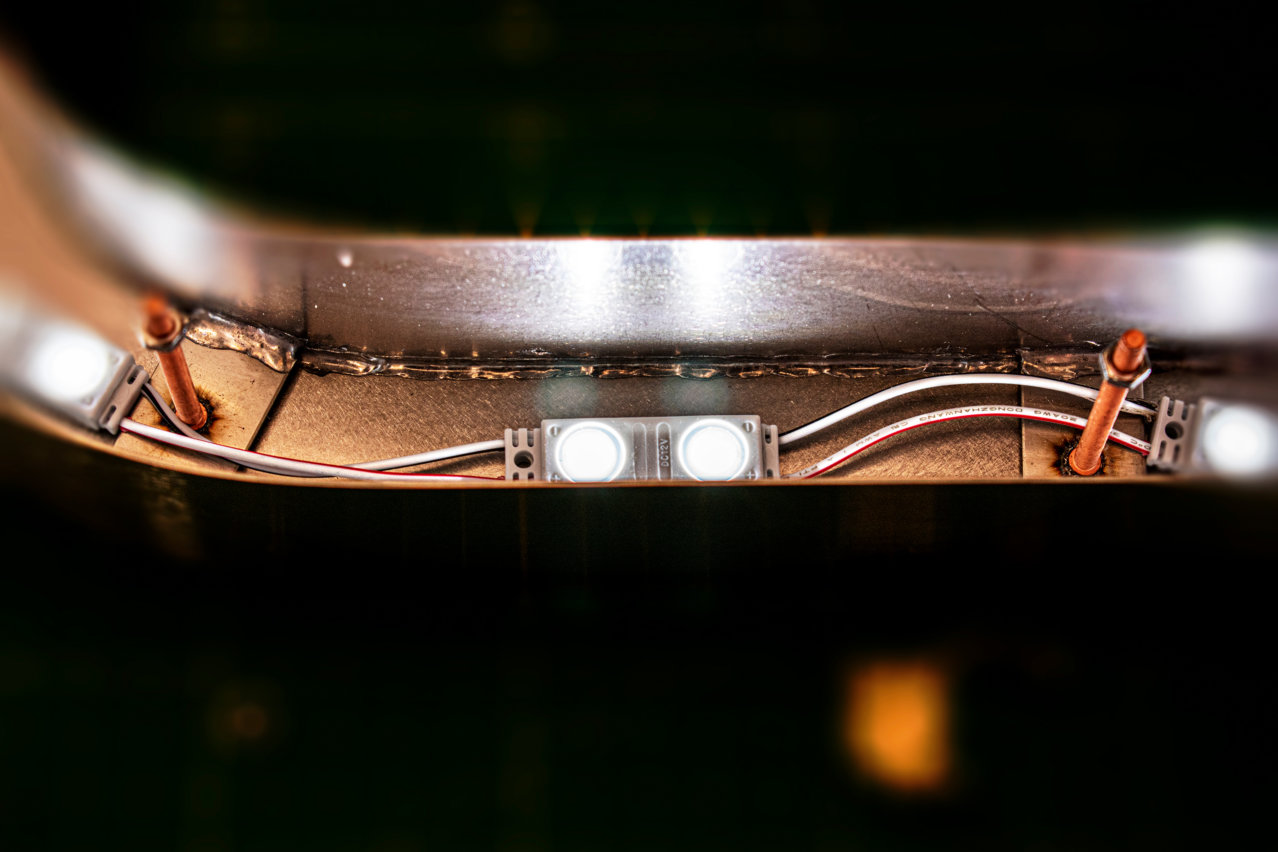 The result is bold and expressive signage, and a wayfinding scheme that captures the striking character of the building, while radiating openness and clarity.
---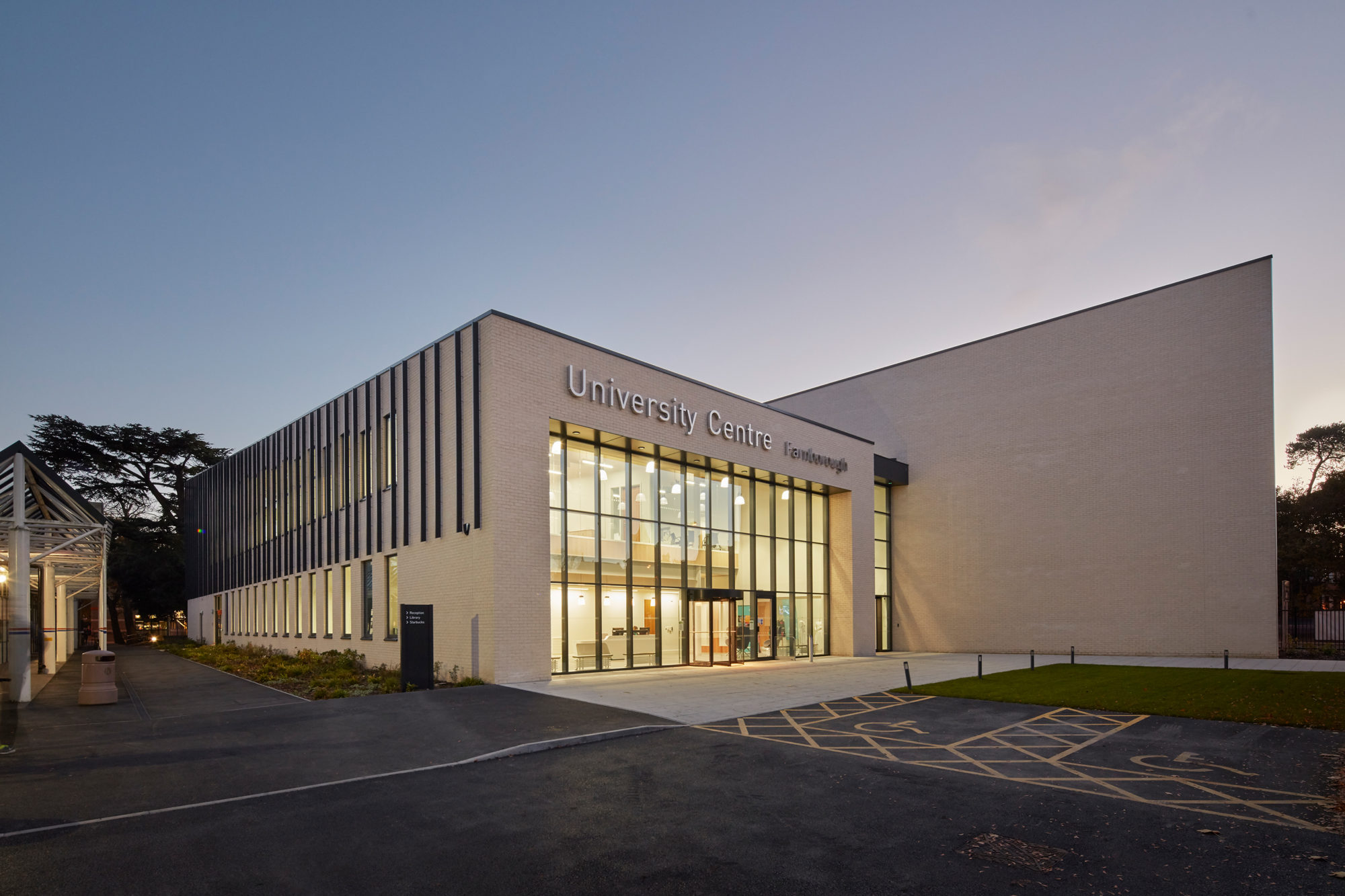 Creative Partners:
Nicholas Hare Architects
Photography Credit:
Alan Williams